Attractions Directory

Welcome to Attractions in America web site, an online resource where you can review for things to do while traveling or ideas for a day or weekend excursion. The U.S. is a versatile country filled with a multitude of places to see. Attractions,  tours, historical monuments, beaches, islands, museums, dining, unique  out of the way places, and so much more.
Review our web site attractions listings by state and be sure to bookmark as new things to see and places to go are added to the web site. Check out our sponsors banners throughout the web site for terrific discounts and coupons for attractions nationwide.
To add your attractions to the directory, click on add attraction above. It is FREE!
Lake Eerie Fear Fest Ohio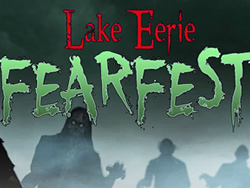 This October 4 legendary haunts unite with newly renovated, Ghostly Manor, as seen on The Travel Channel's "Best Places I've Ever Been". Lake Eerie Fearfest bands the mysterious legends of Lake Erie together under one roof to create the area's newest, most unique, most feared haunted destination in all of Ohio.
We hit the Forbes top ten for 2013!

Attraction is open during the months of September and October.

You don't want to miss the nationally recognized Ghostly Manor, and all new haunted encounters brought in from around the world including Darkmare, Caged, Quarantine & Eerie Chateau! Lake Eerie Fearfest is 6 acres of non-stop haunted action.

Visit their web site for more information on the best haunted attraction in Sandusky, Ohio.

Photo courtesy of Lake Eerie Fear Fest