Attractions Directory

Welcome to Attractions in America web site, an online resource where you can review for things to do while traveling or ideas for a day or weekend excursion. The U.S. is a versatile country filled with a multitude of places to see. Attractions,  tours, historical monuments, beaches, islands, museums, dining, unique  out of the way places, and so much more.
Review our web site attractions listings by state and be sure to bookmark as new things to see and places to go are added to the web site. Check out our sponsors banners throughout the web site for terrific discounts and coupons for attractions nationwide.
To add your attractions to the directory, click on add attraction above. It is FREE!
Arkansas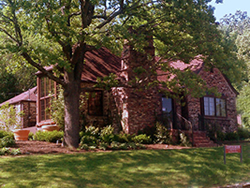 Fayetteville's First Home of Bill and Hillary Clinton
At one bedroom and 1800 square feet, this unassuming house in Fayetteville, Arkansas is like many other homes that surround it. However, this home has a special place in history. Not only did a future United States President and Secretary of State call this their first home, they were married right in the living room. Bill Clinton took Hillary Rodham's hand in marriage seventeen years before he would be elected President.

Now, here is your chance to see the house that served as the backdrop for that day in October of 1975. You'll see much more than just a well-preserved and restored home in the beautiful Ozark mountains. Witness rarely seen memorabilia of Clinton's early political career, including his campaigns for US House of Representatives and Arkansas Attorney General.

Study some of Clinton's earliest political speeches, showcasing his unique style that would eventually be discovered by millions around the globe. View a faithful replica of Hillary's wedding dress, and follow a timeline to put their Fayetteville years in perspective. Peruse our gift shop, discovering books, mementos, and more for a keepsake of your trip and be just steps away from the University of Arkansas campus where the Clinton's taught at the Law School.

Visit the web site for tour hours and more details

Photo courtesy of Clinton House Museum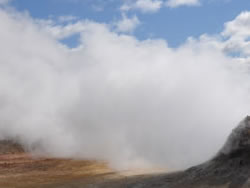 Referred to as "The American Spa" Hot Springs National Park surrounds the north end of the city of Hot Springs, Arkansas.
Visitors flock to the hot springs today just as others enjoyed the soothing water thousands of years ago. Tourists and local residents can tour the bathhouse and surrounding areas including the popular Grand Promenade. There are opportunities to take a bath or experience the spa as well as hike, picnic and drive the scenic routes.

Visit the web site on more information on park hours, events and more about this beautiful Arkansas area.

Photo courtesy of  www.publicdomainpictures.net

Mailing Address:

Hot Springs National Park
101 Reserve St.
Hot Springs AR 71901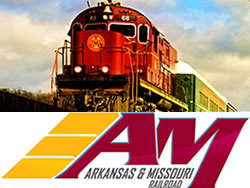 A perfect things to do for the whole family! Ride round trip in style and sightsee on the The Arkansas & Missouri Railroad (A&M), relax in the restored antique passenger cars, our first-class parlor car or the 1940's Caboose, Lil' Toot.
The Arkansas & Missouri Railroad (A&M) operates a 150 mile route from Monett, Missouri to Fort Smith, Arkansas. Enjoy that sigghts of river valleys, traverse high trestles, and cut into a quarter-mile tunnel. SIt back and listen to the fun-loving conductors who will tell stories about the area's rich history as you gaze out the window's passing secenery and landscapes.

Every member of the family will enjoy this memorable journey while riding in the restored passenger cars. Ranging from 1920's to 1950's, these vintage cars offer a variety of experiences. From the "Silver Feather" Vista Dome, which offers a panoramic view to the 1920's "Biloxi Blues" open window movie car with a full nostalgic feel.

REGULAR EXCURSIONS SCHEDULE
Please note all trips are ROUND trips

Springdale to Van Buren Excursion -
This day-long, 134 mile round trip includes a three-hour layover in historic downtown Van Buren where you can enjoy lunch in one of several local cafes, shop along Main St and enjoy the rich architecture of the historic downtown buildings.

Van Buren to Winslow
Friday and Saturday 11 am - 2 pm
This three-hour, 70 mile round trip excursion takes you through the ruggedly beautiful Boston Mountain range of the Ozarks, over three valley trestles and through the 1700-foot long Winslow tunnel for some of the most breathtaking scenery you are likely to see in 'The Natural State'.

Visit their web site for photos, history and all the details and how to purchase your ticket for adventure on the Arkansas & Missouri Railroad.

SAVE! - Mention Attractions in America at time of booking and receive 10% off regular excursions.

Photos courtesy of Arkansas & Missouri Railroad