Missouri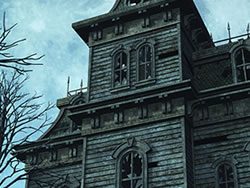 Offering Unique and Educational Saint Louis, Missouri History. Riordan Tours provides spooky entertainment through their haunting show, city tours and Haunted walks.
Explore the DARK side and book a tour with Stl Haunted history. For something unique to do in Saint Louis, consider booking a haunted walk through the oldest part of St Louis. Your guide is David Riordan, a world class storyteller whose family had lived in the area for over 180 years.
Hear all about the strange, bizarre and scary stories from the past, including the historical Great St Louis fire, the Exorcism that sparked a famous movie, the Cholera epidemic, Bloody island and much more. A walking tour that lasts about an hour and a half filled with spine chilling haunted history.
Visit their web site for more information about their unique and custom tours in Saint Louis as well as what their customers have to say.
SPECIAL DISCOUNT:  $5 discount on either Walking Tour or show. To redeem your discount print out this page or mention Attractions in America when booking.
Photo Courtesy of Riordan Tours