illinois attractions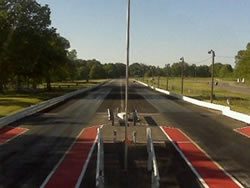 I-57 Dragstrip in Illinois is an exhirationg, get your blood pumping things to do for an exciting day at the races.
I-57 Dragstrip in Illinois is an outlaw 1/8th mile family owned track located in southern Illinois halfway between Missouri and Indiana. Racing super-pro, pro, footbrake, trophy, and jr dragsters. They run a bracket and points program on Saturday nights. Friday nights are test and tune and grudge racing. Best food and friendliest track in the Midwest.
Check out their web site to learn more about what's going on at I-57 Dragstrip!
Mailing Address:
PO Box 663
Benton, IL 62812
GPS Address:
6112 Hill City Rd.
Benton, IL 62812
Photo courtesy of I-57 Dragstrip