ohio archery ranges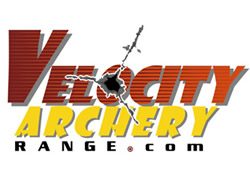 Velocity Archery Range Provides, archery range, lessons, tournaments, and more. Archery range for beginners and advanced. Velocity will furnish targets, obstacles, and challenges whether you are just learning how to shoot or need to improve your skills for hunting, you'll find what you need right here.
Open shooting, no membership required. You don't have to be a seasoned archer to enjoy the Velocity Archery Range range. They offer lessons for beginners and even equipment rental so you can learn which type of bow works best for you. Kids are welcome too!
They also teach you the skills you need for bow hunting and archery.
All lessons are taught by certified instructors.
A great family thing to do or location to have a birthday party idea.
Velocity Archery Range services include, Lessons, Archery Range, Birthday Parties, Boy Scout Certification, 3-D Tournaments and more.
Summer Hours
May – August
Monday – Friday
3:00 PM – 8:00 PM
Saturday
10:00 AM – 5:00 PM
Sunday
Closed
Winter Hours
September – April
Monday – Friday
10:00 AM – 8:00 PM
Saturday
10:00 AM – 5:00 PM
Sunday
Closed
Address
Velocity Archery Range,
2480 Creekway Dr., Columbus, OH 43207