Scales and Tails Utah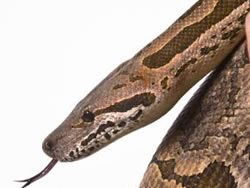 Looking for a show that is unique and educational? Fun for the entire family? Check out Scales and Tails and where they will be appearing next. They provide reptile & bird shows for special events!
Scales and Tails provides entertaining reptile and bird shows year round throughout the state of Utah. They are capable of performing shows indoors as well as outdoors (weather permitting).
Be sure visit their web site to view the Calendar page to see when their upcoming Public Events are happening! Public Hours: Family Night every Monday 5pm – 8pm and Saturday Safari every Saturday morning from 10am – 12pm. The showroom and retail store is located at 3584 S. 1950 W., #13, WVC, UT 84119.
Retail Shop and Public Hours: Monday 5pm – 8pm and Saturday 10am – 12pm. Yearly memberships now available for purchase. Scales & Tails is located at 3584 S. 1950 W., #13, WVC, Utah 84119. Their show room is open by appointment
Photo courtesy of Scales and Tails