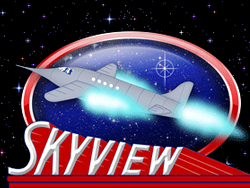 Attraction Introduction
The Skyview Drive-In Movies Theater opened for business on July 8, 1949.
Open 7 days a week! Two movie screens.
Attraction Highlights
Check out Skyview Drive In Theater, Belleville, Illinois web site for show times, movie listings, history of the drive in, admission prices, photos and more.
All window speakers have been eliminated at the drive-in. They are now broadcasting in FM stereo on both screens.
Photo courtesy of Skyview Drive-In Theater in Belleville, Illinois