Thermal hot springs in the heart of Arkansas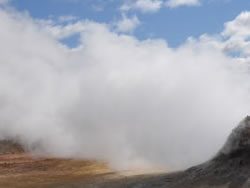 Referred to as "The American Spa" Hot Springs National Park surrounds the north end of the city of Hot Springs, Arkansas.
Visitors flock to the hot springs today just as others enjoyed the soothing water thousands of years ago. Tourists and local residents can tour the bathhouse and surrounding areas including the popular Grand Promenade. There are opportunities to take a bath or experience the spa as well as hike, picnic and drive the scenic routes.
Visit the web site on more information on park hours, events and more about this beautiful Arkansas area.
Photo courtesy of  www.publicdomainpictures.net
Mailing Address:
Hot Springs National Park
101 Reserve St.
Hot Springs AR 71901