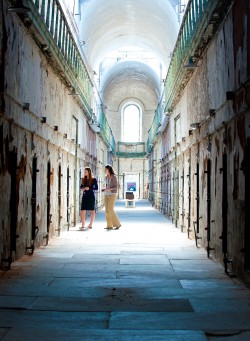 Attraction Introduction
America's Most Historic Prison available for tours, events, film and photography rentals. A great things to do idea and unique tour experience.
Attraction Highlights
Eastern State Penitentiary was once the most famous and expensive prison in the world, but stands today in ruin, a haunting world of crumbling cell blocks and empty guard towers.
Eastern State Penitentiary is known for its grand architecture and strict discipline, this was the world's first true "penitentiary," a prison designed to inspire penitence, or true regret, in the hearts of convicts.
Its vaulted, sky-lit cells once held many of America's most notorious criminals, including bank robber "Slick Willie" Sutton and Al Capone.
Visit their web site for all the details on tours, history and how to book a tour or event.
Photo courtesy of Eastern State Penitentiary