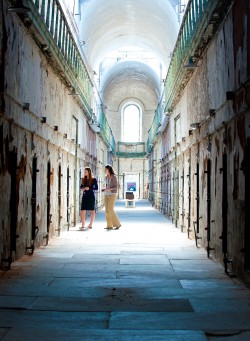 Attraction Introduction
America's Most Historic Prison available for tours, events, film and photography rentals. A great things to do idea and unique tour experience.
Attraction Highlights
Eastern State Penitentiary was once the most famous and expensive prison in the world, but stands today in ruin, a haunting world of crumbling cell blocks and empty guard towers.
Eastern State Penitentiary is known for its grand architecture and strict discipline, this was the world's first true "penitentiary," a prison designed to inspire penitence, or true regret, in the hearts of convicts.
Its vaulted, sky-lit cells once held many of America's most notorious criminals, including bank robber "Slick Willie" Sutton and Al Capone.
Visit their web site for all the details on tours, history and how to book a tour or event.
Photo courtesy of Eastern State Penitentiary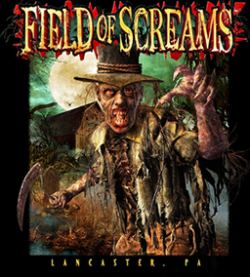 Attraction Introduction
Looking for something to do during the Halloween season? Checkout America's #1 Haunted Attraction in Mountville, Pennsylvania.
Attraction Highlights
When it comes to terrifying thrills and spine-tingling chills Field of Screams in Lancaster, PA gives you more than you can handle. One visit to this world renowned Halloween Horror Fest and you will quickly learn why the horrifying Haunted Houses, Haunted Hayride, and Haunted Trail earn Field of Screams the title of America's #1 Haunted Attraction. Four world-class attractions at Field of Screams are sure to please by delivering non-stop heart-pounding action that will leave you begging for the end to be near.
Field of Screams is open Fridays, Saturdays, and Sundays from September 12th 2014 to November 9th, 2014.
Visit the web site for more information, schedule and to purchase tickets.
Photo courtesy of Field of Screams