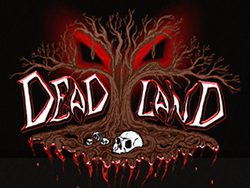 Attraction Introduction
Three Terrifying Halloween Season Attractions. Looking for things to do for Halloween? Get your spooky thrills at Dead Land..
Attraction Highlights
Three Terrifying Attractions
The Portal
Step into the PORTAL and be transported to the nightmares of your childhood. Let the fear be your guide as you walk through the night. Live the fright that created this movie madness.
The Maze Of Screams
Get lost in the Maze of Screams...
With loud music, strobing lights, and surprises around every corner, you're sure to add your own scream to this maze. Visit this attraction for only $5.00!
The Classic Curse
Take this road and learn what actually caused this land to be cursed.
Meet the lost souls that walk here. See what pains they have been through - but move quickly as they are always looking to add a few more.
Open the months of September, October, November
Visit their web site for more details, schedule and ticket prices.
Photo courtesy of Dead Land