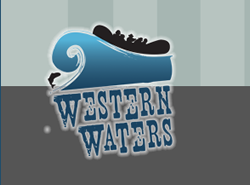 Attraction Introduction
Looking for a memorable and perfect Montana or Idaho Nature adventure? How about whitewater rafting, raft trips, or fly fishing in the Northern Rocky Mountains?
Attraction Highlights
Western Waters is situated in Cyr, Montana and has been serving Missoula, Montana and Coeur d'Alene, Idaho since 1976.
We consider ourselves local Ma and Pa Missoula Whitewater Rafting Trips headquarters. We were the first family of rafters to take people on rafting trips down the amazing whitewater river known as the Clark Fork. On the Clark Fork River, we offer incredible full day and half day raft trips full of Class II and III whitewater rapids!
Contact White Water Rafting - Providing:
Full day and half day guided fishing trips on the Blackfoot and Clark Fork Rivers
Guided Fishing
Scenic Float Trips
Kids Camps and Adult Classes
Kayak Instruction
Swiftwater Rescue and Guide Courses
Visit their web site for all the details on the varied tours and packages available as well as how to book your rafting experience today.
Photo courtesy of Western Waters