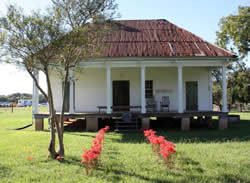 Attraction Introduction
Spend an afternoon strolling through the Cane River Creole National Historical Park in Natchez, Louisiana. A perfect day of sightseeing, historical tours and much more. A perfect things to do for the entire family.
Attraction Highlights
Cane River National Heritage Area in northwestern Louisiana.
Cane River Creole National Historical Park features the popular Oakland Plantation and  outbuildings of the Magnolia Plantation.
Grounds of both sites are open from 8:00 a.m. until 4:00 p.m. daily, and self-guiding maps are available on-site. A guided tour of the Oakland Plantation main house is conducted by a ranger every day at 1:00 p.m. Depending on staff levels, more tours may be available. Please call us 318 356-8441 for more information.
Cane River Creole National Historical Park is located within the Cane River National Heritage Area. The entire family can spend the afternoon at  Cane River Creole National Historical Park visiting 18 acres of historical sites,  forts and museums.
Visit the Cane River Creole National Historical Park web site for information on park location, how to get there, operating hours, activities, facilities,  park history and more.
Address of the Oakland Plantation
4386 Highway 494 Natchez, La 71456
Address of the Magnolia Plantation
5549 Highway 119 Derry, La 71416
Pictured is an overseers house at Oakland Plantation: An overseer was responsible for management of the plantation's laborers, stock, land, and tools. The overseer's residence at Oakland was constructed in 1861 by enslaved labor for an overseer named Seneca Pace. Pace kept a daily journal of work and weather at Oakland.
Photo Credit: Nps/Photo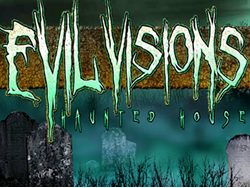 Attraction Introduction
Looking for a scary haunted house attraction for Halloween? Check out one of Louisiana's best. You've heard the stories... You've felt the fear.... Now experience the EVIL like never before. What unspeakable atrocities occurred within these walls?

That's for you to find out. Can you survive Evil Visions Haunted House's Serenity Asylum?
Evil Visions is an intense haunted house located on the corner of 5th st and DeSiard st downtown Monroe, LA.
Attraction Highlights
Nightmare Productions LLC presents a night of ghosts, goblins and psychos who will inflict alot of terror at Evil Visions Haunted House.
Open during the month of October, visit their web site for schedule and ticket information.
Photo courtesy of Evil Visions.