indiana museums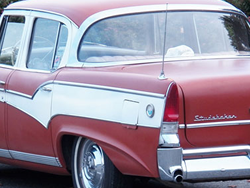 If you find yourself in South Bend, Indiana, be sure to visit the Studebaker National Museum.
The Studebaker National Museum is fun for all ages. Open to the general public and group tours. Studebaker automobile exhibits and events and learn about the history of the company that created the Studebaker. Be sure to pick up a souvenir or two from the gift shop.
Visit their web site for more information, hours, pricing and schedule.
Studebaker National Museum
201 S. Chapin Street, South Bend, IN 46601
(574) 235-9714 || (888) 391- 5600
Photo courtesy of  www.publicdomainpictures.net/