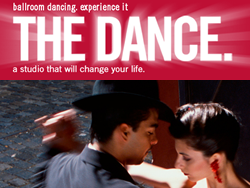 Attraction Introduction
Looking for something special or different to do with your significant other? Perhaps you are single and want to meet other singles. Consider ballroom dancing. A great "thing to do" idea.... learn how to dance.
Attraction Highlights
Learning to dance opens a whole new world of adventure. Not only is it great exercise, it is one of the most popular ways to increase your social circle. Everyone loves to dance.
Learn to dance and you can join dance clubs and be able to go to any nightclub, no matter what the venue and dance the night away with others who share the passion of dancing.
Learning to dance shouldn't be intimidating. Whether you want to learn the tango, salsa or if you're looking to compete, we have the experience to help you
With over 30 years of experience. The Dance instructors will share their knowledge and skills as well as their passion.
Visit Ballroom Dancing Columbus Ohio web site for more details and change your world today with dance, they have several locations throughout Central Ohio.
Photo courtesy of Ballroom Dancing Columbus Ohio