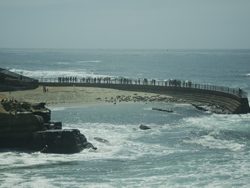 Attraction Introduction
An awesome location to see nature on the coast of San Diegos La Jolla. Get up close and view the wildlife that make La Jolla their home.
Attraction Highlights
A sight to see when in La Jolla outside of San Diego in California is a place referred to as Childrens' pool. This location draws tourists and locals alike.
The seals and sea lions have taken over this area and bask on the beach after a day of feeding. A definite put on your list for the entire family, a free attraction popular attraction for visitors from all over the world.
Splendid views, wildlife and parks for a day of picnicking. Our number one pick for things to do in La Jolla sightseeing. No fee to enjoy the view.
If you are looking to do some sightseeing in San Diego and want to visit one of the most beautiful beaches in the Area, then the La Jolla coast will not disappoint. Wildlife, the ocean, shopping and more in one beautiful area.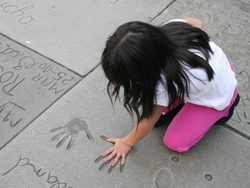 Attraction Introduction
Hollywood Boulevard, the entertainment capital of the world
Attraction Highlights
Hollywood Boulevard is chocked full of things to do. Attractions, restaurants theme parks, museums and local residents dressing up as characters from popular films. Hollywood boulevard attracts millions of visitors of all ages from all over the world and does not disappoint anyone who visits the entertainment capital of the world.
Photo Courtesy of PhotosofCalifornia.com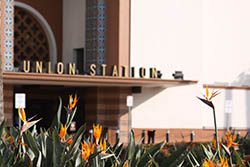 Attraction Introduction
When sightseeing in Downtown Los Angeles, a must do is to take a stroll through Union Station.
Attraction Highlights
Looking for things to do in Los Angeles? Take a stroll through and around Union Station in Downtown LA.
Open 24 hours, the historical Los Angeles Union Station is the main railway station in Los Angeles, California and the  major transportation center in Southern California. Built in 1939 this historical and beautiful train station is across from  Olvera Street and surrounded by historical buildings and sights. A few miles away is Chinatown and the Los Angeles Civic center.
A full day of sightseeing in Los Angeles for the entire family. History, shopping, dining can all be found within steps of Union Station.
Plenty of parking and free access to Union station, Olvera street and other great sightseeing opportunities.